Japan Foundation Public Lecture: Trans-Asian engagement with Japan in Australia
Fri 25 Nov 2016

3:30pm

–

5:00pm
Venue
Forgan Smith Building (#1)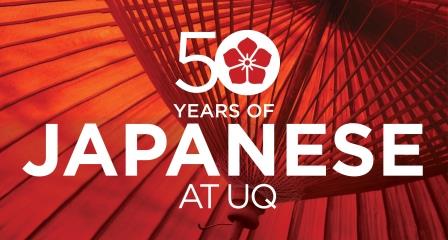 In a globalized world, a comprehensive study of any country or region requires us to take into consideration cross-border mobility, connections and exchange and understand how transnationally shared issues are specifically and interrelatedly articulated in a particular country or region. Iwabuchi's lecture will address the significance of 'strategic trans-Asianism' to further develop the study of Japan in that direction. It aims to engage the issues that Japan faces through intra-regional comparison, referencing and interaction. It also situates the study of Japan in the intricate relationship between Australia and Asia—Australia as part of Asia and Asia as part of Australia. Furthermore, this idea of trans-Asia urges researchers to tackle transnationally shared issues by fostering collaboration across divides and beyond academia.
Program and Timings
3:30pm, Arrival and registration
4:00pm - 5:00pm, Public Lecture
Location 
A campus map is available here. Details about parking at UQ can be found here.
Speaker Bio 
Koichi Iwabuchi is Professor of Media and Cultural Studies and Director of Monash Asia Institute, Monash University. His main research interests are media and cultural globalization, trans-Asian cultural flows and connections (including Australia), and multicultural questions and cultural citizenship in the Japanese and East Asian contexts. He has published more than one hundred books, journal articles and book chapters in English and Japanese and his work has been translated in Chinese, Korean and French. Iwabuchi is the editor of the new book series, Asian Cultural Studies: Transnational and Dialogic Approaches (Rowan & LittlefieldInternational). His English publication includes Recentering Globalization: Popular Culture and Japanese Transnationalism(Duke University Press, 2002); East Asian Pop Culture: Approaching the Korean Wave (co-eds, Hong Kong University Press, 2008); Resilient Borders and Cultural Diversity: Internationalism, Brand Nationalism and Multiculturalism in Japan (Lexington Books, 2015); Multiculturalism in East Asia: A transnational exploration of Japan, South Korea and Taiwan(co-eds, Rowman & Littlefield International, 2016); Handbook for East Asian pop culture (co-eds, Routledge 2016). His Japanese book, Transnational Japan (2001) has been republished in the famous Iwanami Contemporary Library in 2016. Iwabuchi has been awarded Australia-Japan Foundation Grant 2016-2017 for the project of "Migrant Diplomacy" that aims to promote exchange between Immigration Museum in Melbourne and Tokyo.
Thank you to our sponsor