Japan Foundation Public Lecture
Japan Foundation Public Lecture: The relationship between Japan and Australia has never been closer. But is it deep … or is it all a tip with no iceberg?
Fri 25 Nov 2016

8:30am

–

10:30am
Venue
Forgan Smith Building (#1)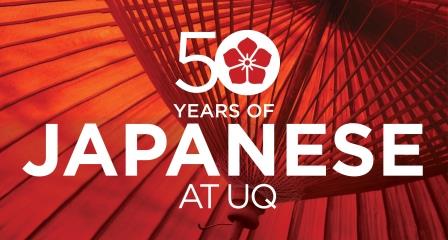 Roger Pulvers will discuss the ties between the two countries to see where the truth lies. Upon his first arrival in Australia in 1972 Roger Pulvers realized the the enmity of the war years was still evident in Australia. Though this has all but disappeared, it is still hard for Australians to form a clear picture of what the Japanese are like; and, for their part, the Japanese know little about Australians. What is necessary on both sides to bring about an enhancement of the relationship on all levels? Pulvers will discuss historical and contemporary issues related to Japan's presence in Australia and explore the future of the two nations to provide insight into a possible way forward.
Program and Timings
8:30am, Arrival and registration
9:00am - 10:30am, Public Lecture
Location 
A campus map is available here. Details about parking at UQ can be found here.
Speaker Bio 
American-born Australian author, playwright, director and translator Roger Pulvers has lived and worked in Japan for the better part of 50 years. He has published some 50 books in Japanese and English, including novels such as The Death of Urashima Taro, General Yamashita's Treasure, The Dream of Lafcadio Hearn and Star Sand, which he wrote in both languages. In 2008 Roger was the recipient of the prestigious Miyazawa Kenji Prize; in 2009 he was awarded Best Script Prize at the Teheran International Film Festival for "Ashita e no Yuigon" ("Best Wishes for Tomorrow"); and in 2013 he received the Noma Award for the Translation of Japanese Literature for Strong in the Rain, a collection of the poems of Miyazawa Kenji. Roger has directed major productions of plays in Japan and Australia – twice at the Adelaide Festival. He recently wrote and directed the film of Star Sand, which is due for release in 2017.
Thank you to our sponsor