Japanese Studies Association of Australia Conference 2021 - 'Sustainability, Longevity and Mobility'
Wed 29 Sep 2021 8:00am
–
Fri 1 Oct 2021 5:00pm
Registration:
14 April 2020
–
31 August 2021
Japanese Studies Association of Australia Conference 2021 - 'Sustainability, Longevity and Mobility' – Virtual Conference
The University of Queensland, 29 September - 1 October 2021
We acknowledge the Traditional Owners and their custodianship of the lands on which UQ operates. We pay my respect to their ancestors and their descendants, who continue cultural and spiritual connections to Country. We recognise their valuable contributions to Australia and global society.
Call for Papers
**PANEL SUBMISSIONS DUE BY WEDNESDAY 23 JUNE 2021** SUBMISSION DATE EXTENDED
Due to the continuing uncertainties caused by the COVID-19 pandemic, the JSAA Biennial Conference will take place completely online. We are now calling for submissions in the form of complete thematic panels consisting of three presenters. The overarching themes of the conference are sustainability, longevity and mobility.
A series of disastrous catastrophes in 2018 saw summer heat waves, earthquakes, landslides and flooding take the lives of many and disrupt that of others in Japan. The 41 degrees reached in this year was declared a natural disaster by the Japanese government with 30,000 people hospitalised. This 'new normal' continued into 2019 where, just as Japan was bracing for its most violent storm in over 60 years, a 5.7 magnitude earthquake rattled many parts of the east coast. During the October storm 6 million people were advised to evacuate due to flooding and the possibility of landslides. In 2021, seismic events continue with a 7.1 magnitude 'aftershock' from the 2011 earthquake jolting the Tōhoku region.
In 2020, action over the growing problem of plastic waste finally reached Japan. As the second largest producer of plastic waste per capita in the world Japan has been slow to react. However, from 1 July 2020 Japan has started charging for plastic bags which has helped reduce their use. Also, in 2020 Japan, like the rest of the world, has been dealing with the Corona Virus (COVID-19) pandemic. This has already led to postponement of the 2020 Tokyo Olympics being by 12 months and ongoing concerns over the rising infection rate and the possibility of high death rates among the aging population.
Concerns over aging and low birth rates have plagued Japan for many years. What was seen as a radical, and controversial, plan to address the resulting severe labour shortages in the country was introduced in late 2019. The plan was meant to entice over 300,000 lower and semi-skilled foreign workers, but it only attracted a little over 200 individuals in its first 6 months. With Japanese language demands for foreign workers in the aged care industry and the continuing pandemic, labour shortages and the problems of an aging society don't look like they will be solved anytime soon.
These issues and their effects can, and are, being studied through numerous fields of research from history to literature, and from economics to human rights. We invite participants to contribute knowledge and understanding of Japan in a global context of sustainability, longevity and mobility from within their own disciplinary/field interests.
The 2021 JSAA Conference will hold all sessions and events online. Only panel submissions will be accepted. A discussion forum to find willing panel co-presenters will be available online here. We strongly encourage research that addresses the three themes of the conference, but we will accept panels in the following areas:
History
Education
Popular culture
Language policy
Japanese applied linguistics
Japanese language pedagogy
Gender
Environmental studies
Literature
Anthropology
Migration studies
Marginalised communities
Demography
Geography
Governance & policy analysis
Law, justice & security
Politics, international relations 
Identity Politics
Science and technology
Agriculture
Visual culture
Submissions exploring any topic related to the study of Japan more broadly are also welcome.
Panel sessions will run for 60 minutes with 15 minutes for each presentation and a total of 15 minutes for questions at the end of the panel session.
A postgraduate workshop will be held on 28 September. More information on the workshop and how to apply will be available shortly.
---
Instructions for paper submissions:
Proposals must be for thematic panels comprising no more than three presenters (and an optional discussant). Presentations may be in either English or Japanese. Each panel will run for 60 mins. Submissions must include:
A panel title and abstract (in English or Japanese) of no more than 250 words (400 字)
For each paper a title and an abstract (in English or Japanese) of no more than 250 words (400 字);
Four keywords for the panel; 
The full name and title, position, contact details, short bio (no more than 150 words) and institutional affiliation of each panel speaker; and the name and details of any proposed discussant (if you wish to nominate a discussant).
Submission deadline:
The deadline for all submissions is by midnight AEST Wednesday 23 June 2021 (submission date extended). Applicants will be notified of the outcome by 30 June 2021.
Registration
**Early bird registration until 25 July 2021**
Registration fees:
JSAA members $50
Non-members $100
Postgraduates:
JSAA members $20
Non-members $50
Early bird registration:  
JSAA members $40
Non-members $80
Early bird postgraduate registration:
JSAA members $10
Non-members $30
Registration includes access to attend all panel sessions, welcoming events and informal/formal virtual gatherings.
Online registration details coming soon. 
Program
The draft conference Program will be uploaded in mid 2021.
For all conference enquiries, please contact the team on jsaa2021@uq.edu.au
Keynote Speakers: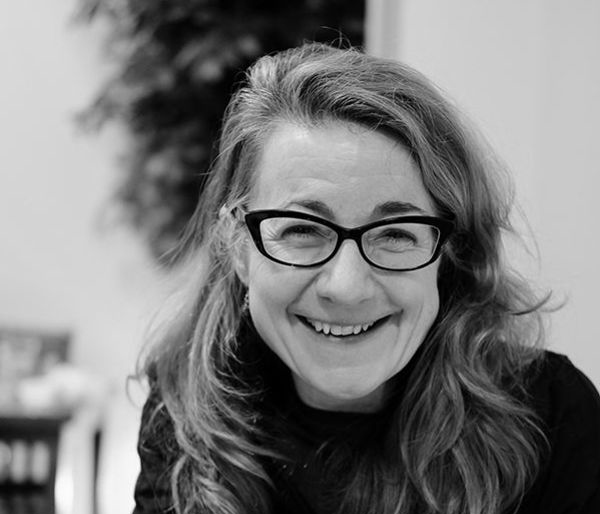 Julia Adeney Thomas
Department of History, University of Notre Dame
Julia Adeney Thomas grew up in the coal country of southwest Virginia. Her sharp interest in environmental questions comes from her love of those mountains and worries about mountain-top removal.  As an intellectual historian, Julia writes on concepts of nature, political theory, historiography, and photography in Japan and comparatively. Her publications include  Reconfiguring Modernity: Concepts of Nature in Japanese Political Ideology (winner of the AHA John K. Fairbank Prize), Japan at Nature's Edge: The Environmental Context of a Global Power, and Rethinking Historical Distance as well as more than forty essays including "Not Yet Far Enough" and "History and Biology in the Anthropocene: Questions of Scale, Questions of Value," both in the American Historical Review.  Her current projects include Visualizing Fascism: The Twentieth-Century Rise of the Global Right (Duke 2020), The Anthropocene (co-authored with Jan Zalasiewicz and Mark Williams, Polity, forthcoming) and The Historian's Task in the Anthropocene (under contract with Princeton University Press.)  Educated at Princeton, Oxford, and Chicago, she taught at the University of Illinois at Chicago and the University of Wisconsin–Madison before joining Notre Dame's history department.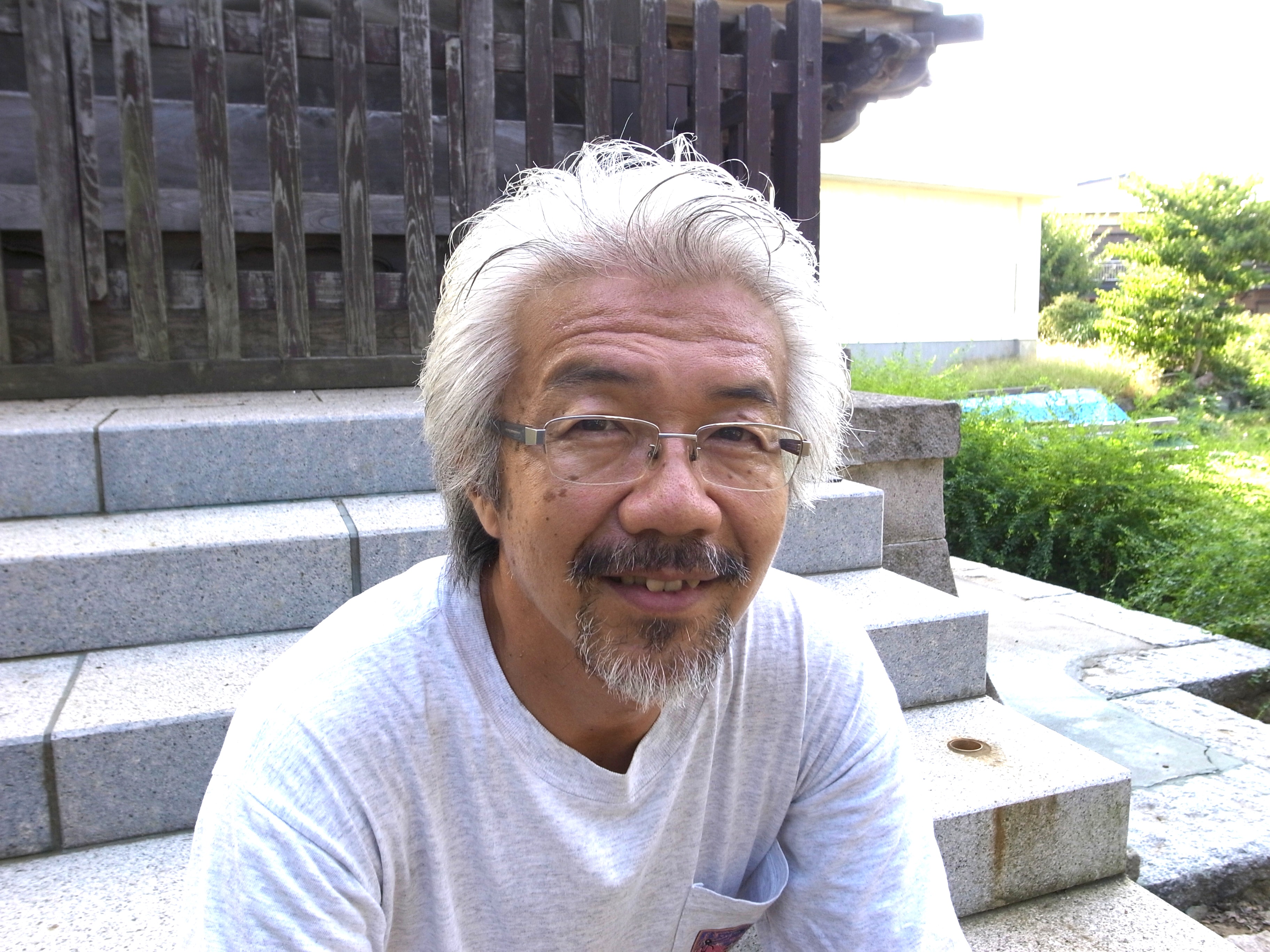 Keijiro Suga
Meiji University, Tokyo Japan.
Professor Suga is a poet and academic of critical theory at Meiji University where he founded the graduate program called "Places, Arts, and Consciousness." 
He has published ten books of critical essays and travelogues of which Transversal Journeys was awarded the Yomiuri Prize for Literature in 2011. He has also published seven collections of poetry in Japanese of which The Dog Search / My Dog Papyrus (2019) is the latest.  His English poems are published by the University of Canberra's International Poetry Studies Institute as a chapbook titled Transit Blues (2018) and its Spanish translation appeared in 2019. His poems have been translated into English, French, Romanian, Serbian, Slovene, Albanian, Chinese, Spanish, and Italian and he has been invited to read at literary festivals and universities at many occasions.
He is also a prolific translator from English, French, and Spanish to Japanese in human sciences and literature. Among his more than thirty translations are: Poétique de la Relation and Le quatrième siècle by Edouard Glissant, La vie scélérate by Maryse Condé, La fête chantée and Raga by J.M.G. Le Clézio, Le postmoderne expliqué aux enfants by Jean-François Lyotard, At the Bottom of the River by Jamaica Kincaid, Girl in the Flammable Skirt by Aimee Bender, El árbol del conocimiento by Humberto Maturana and Francisco Varela, Paula by Isabel Allende. 
He was a former president of ASLE-Japan (2012-2016) and co-edited, with Hisaaki Wake and Yuki Masami, Ecocriticism in Japan (2017).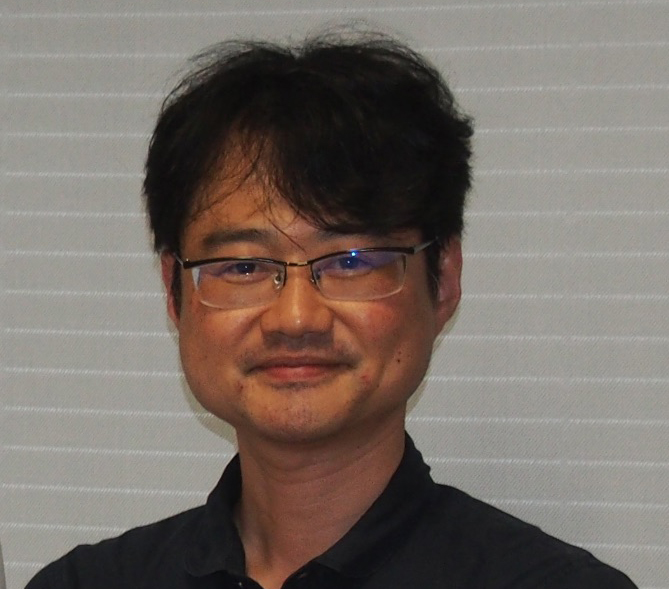 Professor Yo Usami
Department of Linguistic Information Science, Graduate School of Arts and Sciences, The University of Tokyo
PhD in Japanese Linguistics/Pedagogy. Professor Usami took up his current position at the Graduate School of Arts and Science, the University of Tokyo in 2015, after working for the National Institute for Japanese Language and Linguistics for sixteen years. He teaches Japanese language for academic purposes to international undergraduate students as well as language education theories to graduate students. Professor Usami's research interests include the individuals' sense of values and norms that affect their linguistic behaviour. His recent publications include Usami, Y., ed. 2016. 「評価」を持って街に出よう―「教えたこと・学んだことの評価」という発想を超えて [Go out of classrooms and take assessment with you: Beyond the concept of teaching and learning assessment], Kuroshio Publishers: Tokyo.
---
The JSAA conference is receiving support from the Japan Foundation, Sydney