Second Language Studies Cluster
Venue
Hawken Engineering Building #50
UQ St Lucia Campus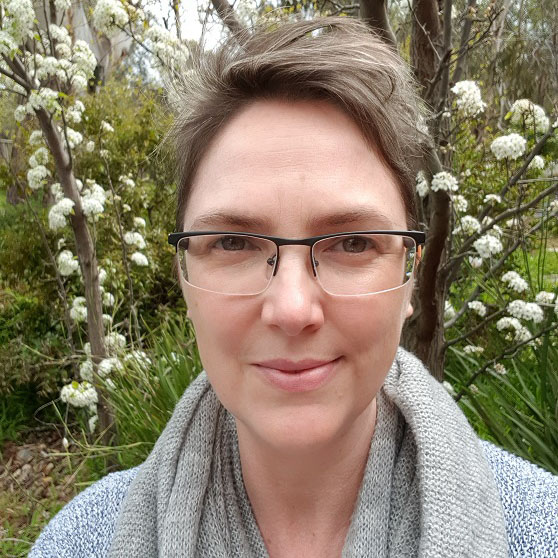 Keynote speaker: Dr Yvette Slaughter, The University of Melbourne
Dr Yvette Slaughter is Senior lecturer in Language and Literacy Education within the Melbourne Graduate School of Education. Her research interests focus on plurilingual pedagogies, multilingualism in education, language policy and planning, and language program implementation, particularly the use of digital technologies in both program delivery and teaching practices. Yvette is currently working on research focusing on the use of plurilingual pedagogies and engagement with linguistic repertoires in early childhood, primary/secondary and adult educational contexts.
Topic: Affordances of plurilingual pedagogies – creating space for home languages?
Abstract: Australia's population is characterized by a high degree of cultural and linguistic diversity, yet the conceptualization of language and literacy in policies around curriculum, pedagogy, and assessment that make up Australian education system is resolutely monolingual in orientation (Schalley, Guillemin, & Eisenchlas 2015). At the same time, within academic contexts, the Multilingual Turn (May, 2013) has sought to challenge such monolingual biases with 'a range of theoretical lenses that help us to examine language and what it means to individuals and societies' (Conteh and Meier, 2014, p. 3). This change has important implications for teaching and education systems. Understanding how students' existing communicative repertoires might better support new language development has led to a shift in research into teacher pedagogy and practice, particularly in bilingual contexts (e.g., García et al 2017; Lin 2013; Poza 2017). Significant work needs to be undertaken in order to understand pedagogical possibilities within the Australian context, particularly within the monolingual constraints of the education system.
This presentation present findings from a range of projects in the Victorian and NSW contexts (early childhood, primary and secondary programs) examining the use of creative participatory methods for teachers and students to explore language learners' linguistic repertoires. The presentation also focuses on a) teachers' positioning towards the use of first languages, and how these views sit relative to Poza's (2017) three categories of translanguaging (i.e., critical-transformative, learning-oriented, or code-switching), and b) how this professional position is informed by teachers' sociocultural context for practice.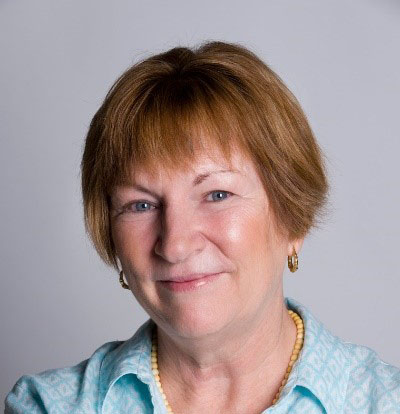 Presentation 1: Dr Kerry Taylor-Leech, School of Education and Professional Studies, Griffith University  
Dr Kerry Taylor-Leech is a senior lecturer in Applied Linguistics and the teaching of second languages. She convenes and teaches postgraduate courses in second/additional language teaching and literacies across the curriculum. She is primarily involved in the Master of Secondary Teaching Program in the School of Education and Professional Studies at Griffith University.
Her research focuses broadly on language, identity and access to opportunity, particularly in multilingual migrant and post-colonial settings. She is especially interested in how educational opportunity and achievement are afforded or constrained by language policy and how people plan for language use in the home, in schools and in public space. She is a co-editor of the international journal 'Current Issues in Language Planning'.
Topic: A good start to learning: The experience of a Samoan immersion kindergarten in Queensland
Abstract: In 2015, a ten-year plan called Logan Together was launched to improve the life chances of and opportunities for young children in Logan City, Queensland. The 2015 Australian Early Development Census had identified that 32% of children in Logan commencing their first year of full-time school were considered vulnerable in one or more key areas of early childhood development. In response to this finding, under the auspices of Logan Together, Hosanna Logan City Church and Goodstart Early Learning established a Samoan-immersion programme (a'oga amata) in 2018 with the aim of encouraging Samoan parents to enrol their children in early childhood education. 
This presentation reports on a seven-month qualitative study, developed in collaboration with Hosanna and Goodstart, which captured the lived experience of Samoan children, families and educators involved in the a'oga amata. Using a range of methods including talanoa, observations, photos and video recordings, we explored the extent to which the a'oga amata was meeting its aims to support heritage language and culture, build a positive Samoan identity, and enhance children's school readiness.
The Samoan children in the a'oga amata fit the broad sociolinguistic profile of heritage language learners, whose parents primarily use English at home. I will therefore also reflect on the role and functions of Samoan in the a'oga amata and on the sustainability of a heritage language programme in a monolingual, English-dominant environment.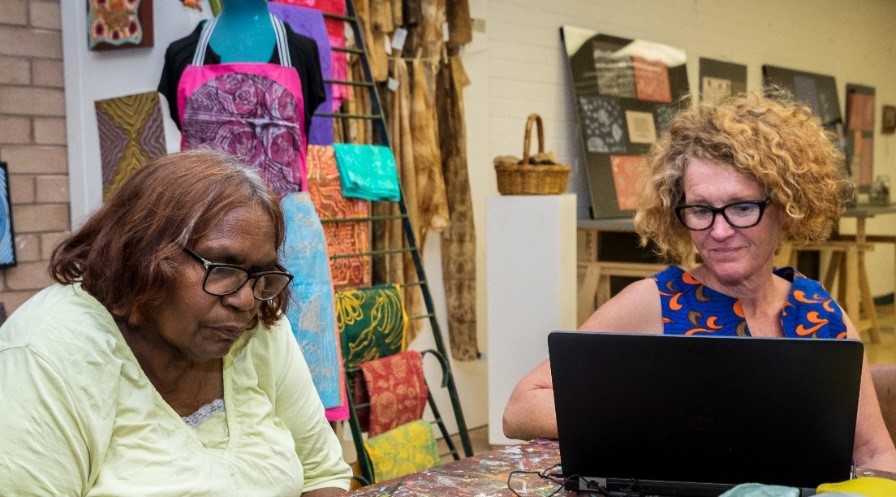 Presentation 2: Dr Samantha Disbray, The University of Queensland
Dr Samantha Disbray is a Post-doctoral Researcher at the School of Languages and Cultures, University of Queensland investigating the socio-economics of languages. She has recently moved to Brisbane, after working as a community, education and research linguist in Central Australia for many years. Her research interests and publications have covered a range of topics, including language maintenance and change with particular attention to Warumungu in the Northern Territory, child language development, remote education delivery and languages in education.
Topic: Aboriginal and Torres Strait Islander Language Maintenance in the 21stCentury
Abstract: A world-wide movement to maintain and renew Indigenous languages has bloomed in the last four decades, with UNESCO declaring 2019 the International Year of Indigenous Languages. In Australia, there is evidence of both cross-pollination and the home-grown in the field of language maintenance and renewal. This paper positions Aboriginal and Torres Strait Islander language approaches to documentation and learning in Australia within a global context, then examines some emerging developments for Indigenous languages maintenance in Australia. It focusses particularly on teaching languages in schools. The recent introduction of the Australian Curriculum Framework for Aboriginal and Torres Strait Islander Languages is important both materially and symbolically. The process of realisation of the curriculum is just beginning, and with much work to do its impact is yet to be seen. A further development is the growing public awareness and appreciation of Aboriginal and Torres Strait Islander languages and their promotion in media, entertainment and the arts, predating but intensified during this dedicated year. As languages education is set within broader social and political discourses and action, this development deserves the attention of language speakers, teachers and policy makers as well as researchers interested in Aboriginal and Torres Strait Islander Language Maintenance in the 21st Century.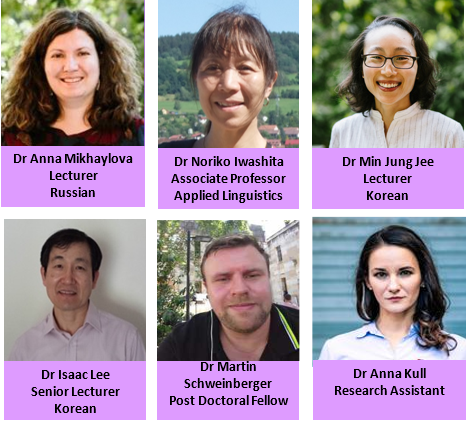 Presentation 3: Dr Anna Mikhaylova, Associate Professor Noriko Iwashita, Dr Ming Jung Jee, Dr Isaac Lee, Dr Martin Schweinberger and Dr Anna Kull, The University of Queensland
This collaborative project is funded by the Strategic Research Initiative Fund at the School of Language and Cultures, the University of Queensland. Dr Anna Mikhaylova is the project leader. Project team members are: Associate Professor Noriko Iwashita, Dr Min Jung Jee, Dr Isaac Lee, Dr Martin Schweinberger and Dr Anna Kull. Together the team brings expertise in quantitative and qualitative study of bilingual and second/foreign language development.
Topic: Composite linguistics profiles of tertiary language learners with a focus on heritage/community language speakers
Abstract: The study reported in the paper aims to identify areas of differences and overlaps in the development of the Languages Other than English (LOTE) in university foreign language (L2) programs where learners and heritage/community/home language (HL) speakers are placed in mixed classrooms. The study is a conceptual replication of Carreira and Kagan's (2011) large-scale survey of tertiary HL learners in the US. Despite the considerable amount of work done by Clyne and others at secondary level in Australia, there is still a paucity of research and policy in Australia regarding maintenance and (re)learning of HL at tertiary level as well as rate and route of HL development. We conducted a large-scale school-wide survey to students who are enrolled in language programs offered in a large urban university in Australia. Our first goal was to find out the characteristics and issues that are shared among HL learners across languages and those that are language specific. Unlike Carreira and Kagan's survey, this survey was open to all language learners in the school, not exclusively HL learners studying their HL language. Thus, our data also included profiles monolingually raised learners of foreign languages and of bi/multilingually raised learners studying languages to which they were not exposed in childhood. Questions include those on specific language competencies and practices, language history as well as questions on motivation, attitudes, and interaction with the community. The paper will present preliminary findings of the survey showing the nuanced composite linguistic profile of learners in the LOTE programs and discuss suggestions for further research and teaching practice.
Event Details:
Date: Friday 22 November 2019
Registration: 12.40 pm
Event Time: 1 - 5 pm 
Venue: Hawken Engineering Building (#50), room S201, UQ St Lucia campus. View map and parking information here: 
RSVP: Friday 15 November 2019
Enquiries: SLC Events 
This is a free event, however registration is required to secure your seat.