Engagement - In Focus Sept '15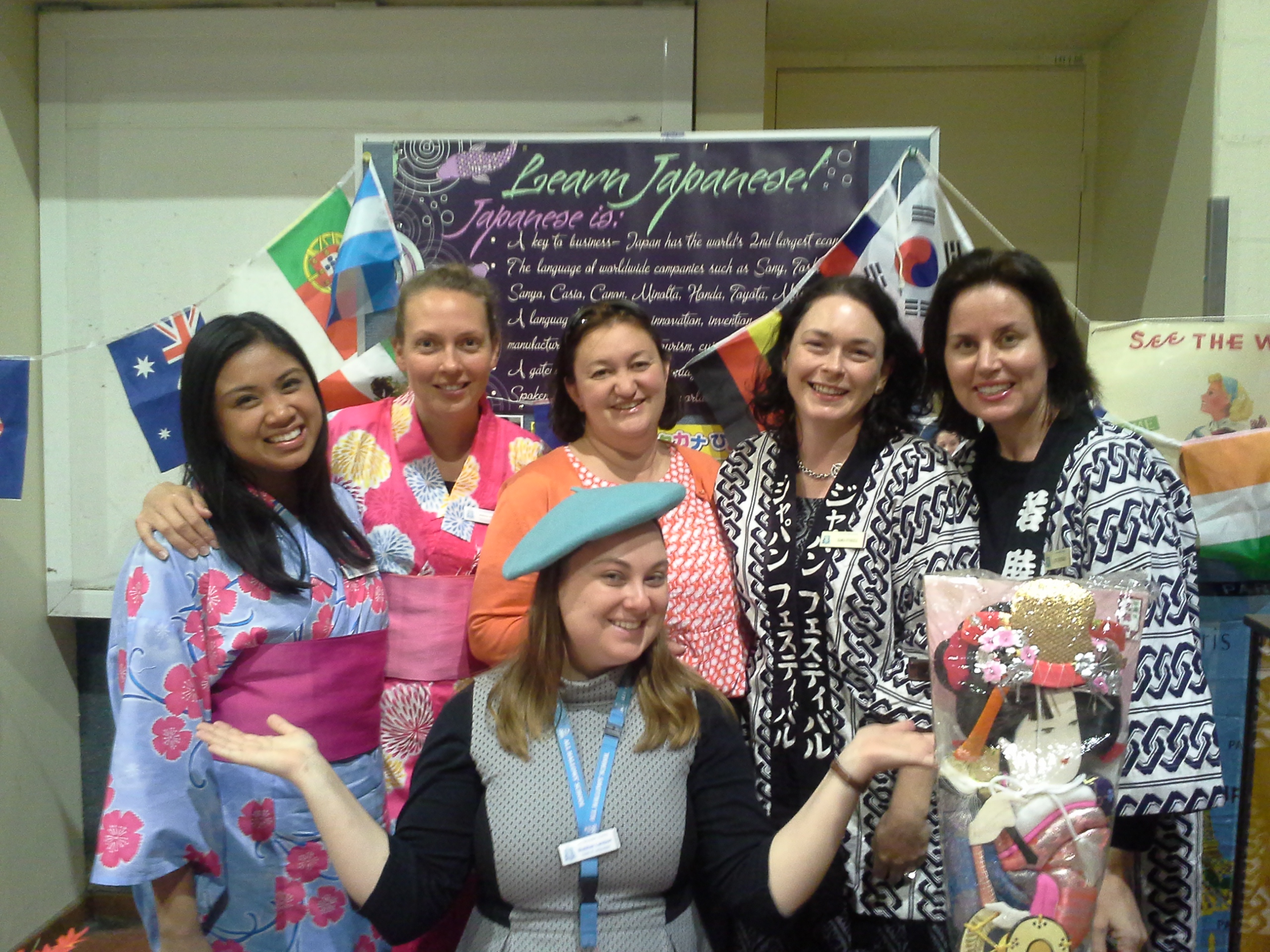 Staff at All Hallows School held their year 10 subject selection night in August, and staff were all too happy to share information with their students about studying languages and UQ. The School will hold their annual Awards Ceremony in late October, and the School of Languages and Cultures will again be providing language prize certificates for high achievers in language studies.
In August the School of Languages and Cultures welcomed Associate Professor Megumi Okugiri from University of the Sacred Heart, Tokyo and Kazuko Komori from Meiji University who were here to collect data for their research project which looks at essay/academic writing and the writing systems in English and Japanese. The visitors were grateful to the many staff and students at UQ who assisted them during their visit.
"We have found that the teachers are very open-minded offering high-level education, and also that students are very serious and confident in learning! We had a great and educational time at UQ. Also, we were glad finding many students learning Japanese. We, living in the Age of Globalisation, would like to exchange more knowledge and culture with UQ in the future", said Megumi.